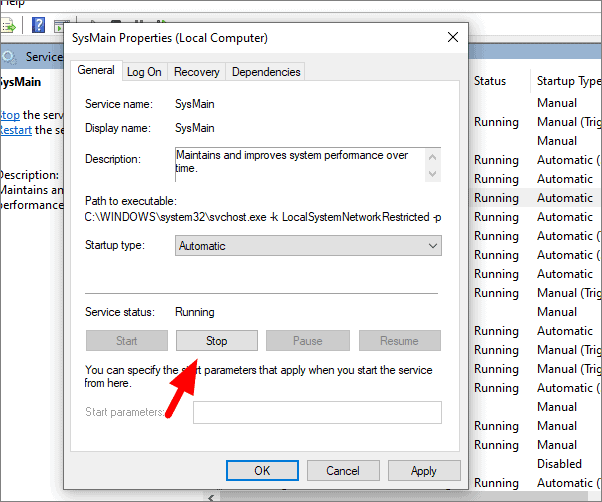 If you are experiencing slow performance on your computer, you might be wondering how to disable SysMain. SysMain is a service that runs on Windows that uses 100% of your hard drive to collect data about your activities. It's a service that's necessary to analyze how users behave on your computer. If you want to get rid of SysMain, you can try to update your OS, remove malicious programs, and disable Windows search.
Disabling sysmain
If you are having problems with the performance of your PC, you may want to disable SysMain. This system service maintains the performance of your system over time. You can disable SysMain by clicking the "Stop" link in the Services app, or you can simply double-click on the service's name. This will stop the service and prevent it from starting up the next time you start up your PC.
If you are experiencing high disk usage, SysMain may be to blame. Disabling this service may help your computer speed up. However, you should check whether other programs are also contributing to the disk usage. These include disk optimizer software, anti-virus software, and Windows Update service. Once you have eliminated the causes of high disk usage, you can disable SysMain from the registry or use the command prompt to do so.
However, you should be aware of the risks involved in disabling SysMain. While it is not a virus, SysMain can cause problems with your computer's performance and RAM. In addition, it can also affect the performance of your computer when you frequently use apps. Disabling SysMain may temporarily disrupt the performance of some applications.
Disabling superfetch
If you're running Windows 10 and you've noticed that your PC has a 100 percent disk usage issue, you might want to disable the Superfetch service. There are a few ways to do so. First, go to the Start menu and search for "Command Prompt." Open the command prompt as an administrator. In the Command Prompt window, type sc stop "SysMain" and then "sc config "SysMain" start=disabled". After that, reboot your computer.
Disabling Superfetch in Windows 11 is easy and straightforward. The steps are simple, and don't require intricate commands or modifying the Windows Registry. To disable Superfetch in Windows 11, open the Terminal by pressing Windows + S and typing "cmd". To run a command line, right-click on the Terminal search result and choose "run as administrator".
Disabling Superfetch in Sysmain can help improve the performance of your PC. While the Superfetching service doesn't use a lot of CPU, it can be very intensive when it malfunctions. Disabling Superfetch will not make a big difference in performance, but it can help with a few small performance improvements.
Getting rid of sysmain
While SysMain is designed to improve your system in the background, you should disable it whenever it is not needed. This is especially important if you are working with a SSD or using a lot of disc space. The good news is that you can easily turn off SysMain in Windows 10 by running the Command prompt as administrator. Enter sc stop "SysMain" and sc config "SysMain" start=disabled". Once you have done this, you should see a message that says, "The service has been disabled." If you are still experiencing high disk usage, you can try restarting your computer.
After you disable SysMain, you should run a program called Disable Services to see all services that are running on your PC. Using this tool, you will be able to see which services are currently using the most resources and which ones are not. Disabling the SysMain service is a safe and effective way to speed up your computer.
Is it safe to disable sysmain
The SysMain service is a Windows service that keeps your computer up to date. But, there are some drawbacks of this service. It can cause lags and spikes in disk usage, especially if you have an SSD. You can easily disable SysMain by searching for it in the windows search box and changing its status to disabled. Once disabled, SysMain will not start during Windows startup.
Though SysMain has many benefits, it should only be turned on when you need it. Disabling it can reduce the wait time and increase game performance, but it can also cause your system to use more disk space than it is meant to. For instance, if you have an SSD and you play a lot of games, turning off SysMain will greatly improve your gaming experience.
Depending on your PC's configuration, you can disable SysMain by disabling Superfetch and Supervisor Mode Execution Protection. Alternatively, you can try disabling Page Table Isolation and Kernel Address Space Layout Randomization.