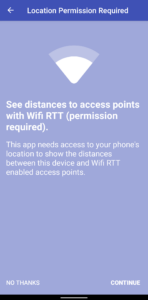 There are two ways to disable Real-Time Text (RTT) on Android. The first way is to disable Real-Time Text mode. RTT is a feature that can help users who are hard of hearing. However, it may not work in all regions of the world. To disable this mode, follow the steps below:
Real-Time Text is a feature for deaf or hard of hearing users
Android phones have a new feature known as Real-Time Text. This feature helps deaf and hard of hearing users communicate without the need for a TTY. Users can read text messages on the screen instead of listening to voice messages. And, unlike the traditional TTY, real-time text can be sent in multiple languages. With this feature, the person can speak one language while listening to another.
Real-Time Text is a feature for Android phones that lets deaf and hard of hearing users communicate with others during phone calls. This feature works with TTY devices and IP-Relay services, and is not limited to any particular device. It also uses call minutes like voice calls, so you can switch it on and off anytime you want. To turn on RTT, go to Phone app settings and turn on the toggle next to Real-Time Text. Then, you can change your voice and RTT modes as needed.
Real-Time Text is a new feature for Android users with hearing-impaired or blind friends. It sends text messages to the receiver in real time, without the need to hit "send" or listen to audio. However, it does require certain requirements, including a wireless handset and IP-based networks that support RTT. Nonetheless, it is worth noting that it's a welcome addition to Android.
It uses more data than a regular phone call
There are various ways to reduce the amount of data your mobile phone uses. Generally, content-rich and location-based apps use more data than other apps. To minimize data usage, uninstall apps you don't use very often. Additionally, you should check that no app is running in the background. Background-running apps can use mobile data and drain your battery. To limit the number of background processes, you can enable Developer Mode on your Android device.