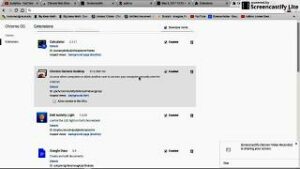 In this article, I will show you how to disable GoGuardian on Chromebooks using an exploit. You'll learn what this exploit is, why you should disable it, and the cost. You'll also discover the invading of your privacy. Hopefully, you'll find this information helpful.
Exploit used to bypass GoGuardian on Chromebooks
Students have discovered a way to bypass GoGuardian on Chromebooks. This exploit works by bypassing GoGuardian services and using bookmarks. If you're an administrator, you can add or remove sites from the GoGuardian service permanently, or add a list of allowed and blocked sites.
This exploit exploits GoGuardian's bookmark manager, and can be prevented by disabling the bookmarks bar on Chromebooks. The exploit has been around for a while, but GoGuardian has not publicly addressed it yet. It's recommended to disable the bookmarks bar on Chromebooks and use a VPN on school WiFi to protect sensitive data.
Steps to take to disable it with crosh
You can disable GoGuardian with a few clicks of a button. To do this, navigate to chrome://extensions in the URL bar. You can also block it from being used by students. To do this, you must be an administrator of GoGuardian. Listed below are the steps you need to take to disable GoGuardian with crosh.
Crosh is a command line tool used to run many functions, including debugging, establishing SSH connections, tracking resources, and troubleshooting network issues. It can also help you perform hardware tests and disable hardware features. Crosh is available for Linux and Chrome OS.
Invasion of privacy
The Woodbridge Township Board of Education recently discussed the use of Go Guardian, and while there were no complaints, the board did not address the concerns of students. There are two main problems with the program: the fact that it blocks educationally disturbing websites and monitors open tabs. And the fact that it has the power to lock computers and monitor screens even after the dismissal. These issues are not merely academic concerns, but also a matter of trust and trustworthiness.
While Chromebooks aren't entirely safe from GoGuardian, they do offer a way to bypass the service, albeit in an insecure way. This exploit works by bypassing the service's security settings by utilizing bookmarks. If you'd like to avoid this problem, make sure to enable the Developer Tools in Google's Admin Console.
Cost
One way to disable GoGuardian on Chromebooks is to disable the bookmarks bar in Chrome OS. To do this, you will need to enable Developer Tools in Google Admin Console. Once this is done, you will be able to use the Chrome Shell, which allows you to run various Linux commands on your computer.
For example, if you are having trouble connecting to WiFi, you can try the network_diag command. It will display information on WiFi drivers and other related issues. You can also use the p2p_update command to see how many peers are connected to your system.